Minibus rental
Mercedes-Benz Sprinter 313 CDI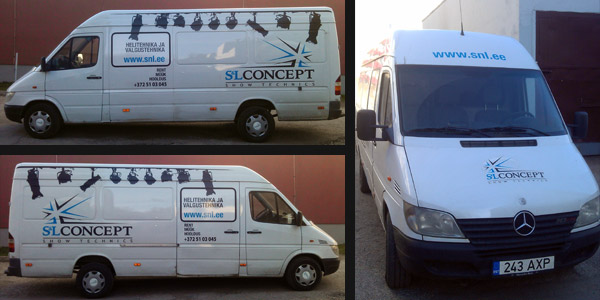 Engine: diesel
Engine power: 95 kW
Overall dimensions (LxWxH): 6795x1933x2570 mm
Exterior Dimensions (LxWxH): 4300x1850x1950
 mm
Body volume: 15.5 m3
Consumption: 8.0 l / 100 km
Lifting capacity: 1500 kg
Seats with driver: 3
Price
1 hour

*

1-8 days
8-14 days
14-30 days
30 days and more
10 eur
65 eur
60 eur
55 eur
By arrangement
* If more than 4 hours rent is already under the day-rate.
Firm concludes a contract with klient.
Rent includes VAT.
Rental price does not include fuel, rent shall be issued with a full tank. In return the client must also completely fill the tank.
By arrangement you can rent a minibus with a driver.
Contacts
Phone: (+372) 51 03 045
Email: